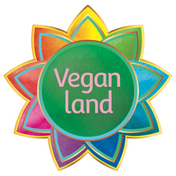 Oslavte s námi chuť i svědomí! 🌍❤️ Naše cateringové služby nabízí radost nejen pro vás, ale i pro planetu. Ať jste věrný vegan, zvědavý milovník masa, nebo hladový dobrodruh, připravili jsme pro vás explozi chutí z našich čistě rostlinných burgerů, mís a sendvičů. Přijďte a dejte radost sobě i naší planetě! 🌱🍔🎉
PŘED OBJEDNÁNÍM VEZMĚTE PROSÍM NA VĚDOMÍ:
Při zadávání objednávky žádáme o 24 hodiny předem. U všech objednávek cateringu požadujeme minimální částku 3000 kč.
Expert Architecture Services
Our experienced architects provide personalized design solutions that turn your dreams into reality.
Innovative Architecture Solutions
We craft unique and innovative designs, working closely with our clients to bring their visions to life.
Timeless Space Creation
Our architecture services prioritize function and form to create spaces that stand the test of time.
Complete Architecture Services
From concept to completion, our architecture services use the latest technology and techniques to deliver exceptional results.
Lifestyle-Enhancing Design
Our architecture services take into consideration your lifestyle and preferences to create spaces that are both beautiful and functional.
Collaborative Design Services
We work collaboratively with our clients throughout the design process to ensure their vision is realized in the final product.